In June and September of this year, Xugong Heavy Truck achieved 100 and 50 sets of new energy pure electric environmental protection muck trucks in the Shenzhen market. The company continued to seize the opportunity and won 300 new energy orders in October. Recently, it will be sent to Shenzhen in batches to help Shenzhen's urban construction and escort the "Shenzhen Blue".

The 100 pure electric intelligent environmentally-friendly mucks delivered on June 15, 2019 are the first batch of engineering-type innovative products with super-torque in the true sense of the country. They have performed well in the Shenzhen market and have obvious word-of-mouth effects. Good foundation. Xugong Heavy Trucks has been deeply cultivating Shenzhen with the opportunity of replacing the new energy muck truck in Shenzhen.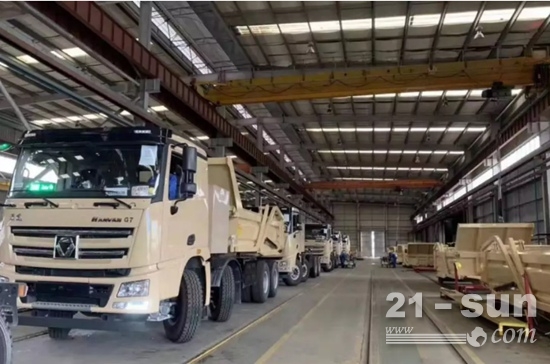 The Hanfeng super-torque pure electric intelligent muck has a cruising range of up to 305km, the maximum speed is 80km/h, and the peak torque of the driving motor can reach 2800NM, which exceeds the current mainstream 13L, 560-horsepower diesel engine power level, and the climbing degree is ≥50%. Even if the road conditions are bad, the performance is still excellent.

This car is driven by lithium iron phosphate battery, with low noise and no emission, and the energy cost is greatly reduced. With the intelligent network connection as the breakthrough, the muck is cleaned and transported, and the muck is overloaded, overspeeded, overrun, and not Follow the prescribed route and other issues.

Xugong Heavy Truck comprehensively benchmarks the international first-line brand, locates the high-end market, adheres to the five concepts of safety, environmental protection, intelligence, economy and comfort, anchors the target, exercises internal strength, continuously enhances product strength, and builds a new energy and environmentally-friendly muck. The line has been widely praised by customers.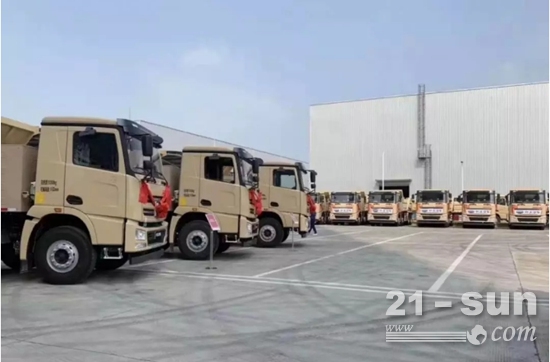 As an important business segment of Xugong and the implementer of the new energy vehicle project, Xugong Heavy Truck has included the new energy product business as the core strategy of "changing the road and overtaking" in the company's "13th Five-Year Plan", in the organization of safeguards, product development, manufacturing. , marketing, after-sales service and other aspects of dedication, became the first company in Xuzhou to obtain the qualification of new energy vehicle production. The models cover logistics, sanitation, dumping, off-highway and other fields, and the products are sold well both at home and abroad.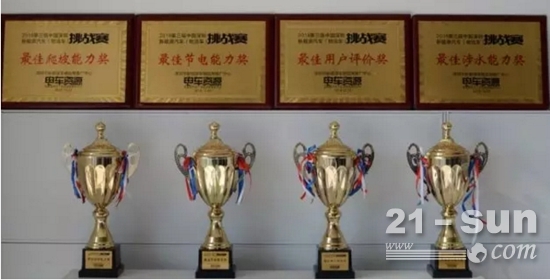 Xugong Heavy Truck and its E300 pure electric van logistics vehicle competed in the 3rd China New Energy Logistics Vehicle Challenge, winning the best climbing award, best water award, best power saving award and user evaluation award for the first time. Heavyweight award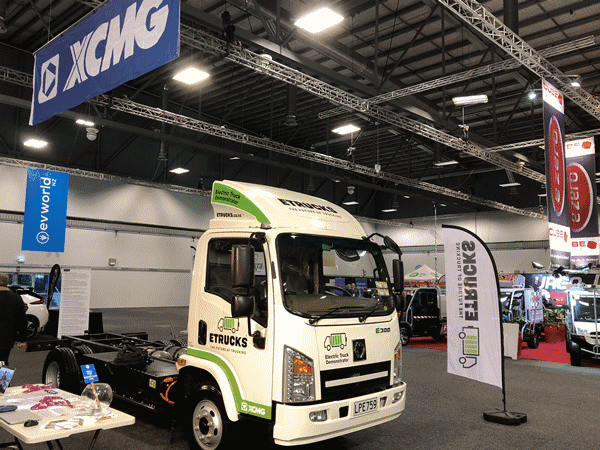 The pure electric van E300 has achieved the first overseas sales and participated in the Ev World electric car show in New Zealand.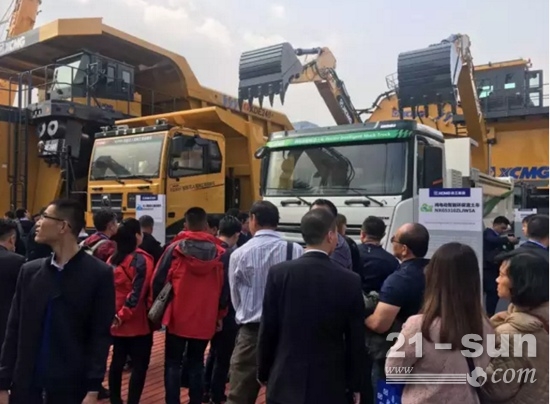 Pure electric intelligent muck is exhibited at the 2018 Shanghai BMW Exhibition

Building an ecological civilization is a national plan that affects the people's well-being and the future of the nation. As the mainstay of China's industrial field and the great power of the country, Xugong always has the ambition of "industry to serve the country". Xugong heavy trucks continue to lead the industry to a new high, constantly using new technologies and new products. Helping economic development, beautifying the people's living environment, and contributing to the motherland's green water and blue sky plan! (This article is from Xugong)
Related news: Xugong Heavy truck Electric