In recent years, low-carbon environmental protection storms have spread to all walks of life. Of course, the pharmaceutical equipment industry is no exception. With the strong support of the state for the energy conservation and environmental protection industries, environmental protection conditions have become more stringent. This has given many low-tech and environmentally friendly facilities. Poor enterprises sounded the alarm.
As we all know, drying is an important process in the pharmaceutical industry. Therefore, drying equipment is widely used in the field of medicine. However, drying is a big energy consumer in China, and the energy used accounts for about 12% of the total energy consumption of the national economy. As the current environmental protection industry continues to advance, it is particularly important to promote energy-saving drying technologies.
It is understood that at present, the proportion of China's dry energy consumption in the total energy consumption of the entire industry is almost one times higher than in the United Kingdom. In the future, enterprises should further seek energy-saving technology upgrades.
At present, with the needs of social progress and development, the machinery and equipment industry is also undergoing a transition from a "traditional industry" to an "energy-saving and environment-friendly industry." According to the changes in market demand, drying equipment should be continuously upgraded to become a new choice for mechanical equipment to achieve energy conservation and environmental protection.
To realize the development strategy of energy saving and environmental protection, it is necessary to rely on the resource-saving development path and develop a single extensive drying equipment production into a combination and intelligent type. Not only must a thorough transformation be made in the process, but also a comprehensive energy-saving technological transformation must be carried out, and vigorously develop drying technologies that use renewable energy and industrial waste heat.
In the fierce market competition, dry equipment manufacturing companies should not hesitate to increase investment in equipment and technology, hit the "environmental protection card", lead the industry with high-quality environmental protection products, and implement energy conservation and environmental protection.
Infusion Set Assembly Machine:
Infusion set assembly machine refers to much medical equipment for different parts assembly of I.V set. It includes drip chamber assembly machine, spike Needle Assembly Machine, latex connector assembly machine, regulator assembly machine and so on. Our I.V set assembly machine is always of high output, easy operation and stable performance. As there will be small difference in each part, our infusion set assembly machine will be made based on your samples to produce.
Technical Parameter:
Name: Regulator Assembly Machine
Operation of worker: 1 operator
Dimension: 1500*1500*1700mm
Output: 6000-13000 set/h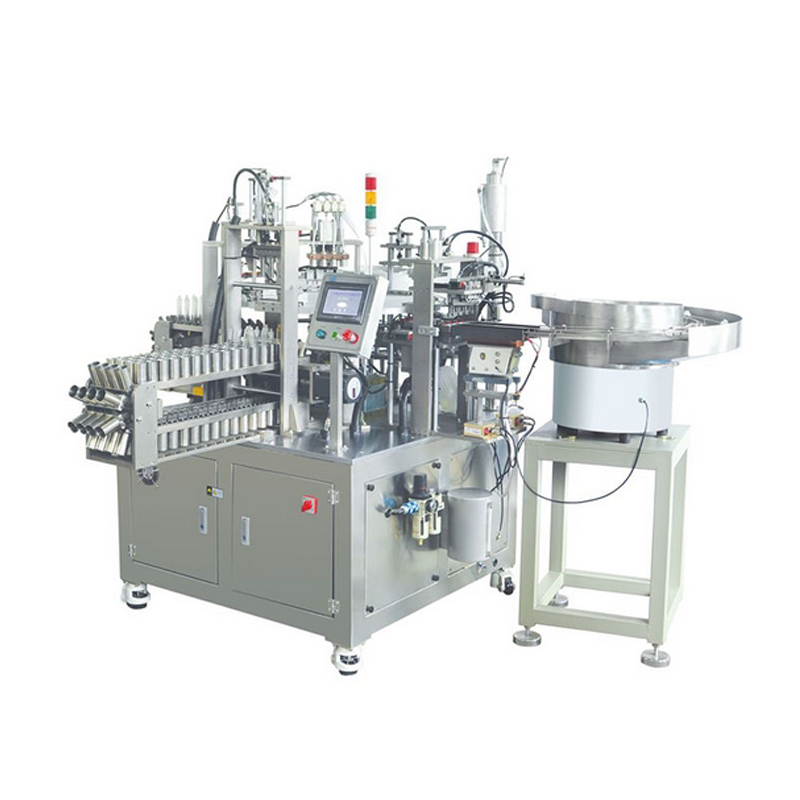 FAQ:
1. Are you a manufacturer?
Yes, we are the professional manufacturer set up in 1992, located at a beautiful town of Zhejiang Province.
2. Can you provide the oversea service?
Yes, after the machines arrive at your factory, we will arrange engineers go to install the machine and train your operators.
3. Can we visit your factory?
Of course. We highly welcome clients come to visit our factory. It will be our great honor to meet you.
4. How can you guarantee the quality?
100% qualified products before the delivery. The clients can inspect the products at our factory.
1 year warranty ( failure caused by machine quality ) from the equipment arrive at the client`s factory. Lifetime maintenance and offer for the spare parts.
Infusion Set Assembly Machine
Infusion Set Assembly Machine,Iv Infusion Set Assembly Machine,Automatic Iv Set Infusion Machine,Infusion Set Assembly Machinery
Yuhuan Zhengri Technology Co., Ltd. , http://www.syringemachine.com