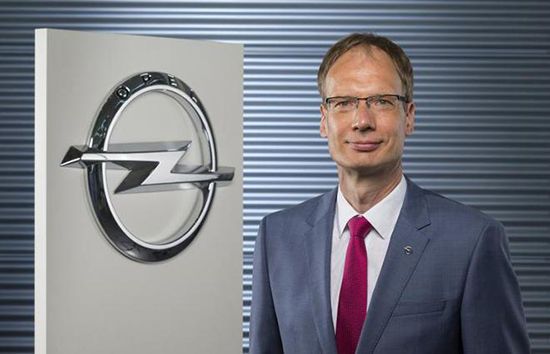 On April 23, local time, Opel CEO Michael Lohscheller reiterated that PSA Group hopes to invest in Germany on the condition that the union can reach a retrenchment agreement with PSA to improve competitiveness in order to maintain the Eisenach factory. Operation. Opel's German Labour Board insists that Opel's management has not fulfilled their commitments in wage negotiations.
Opel CEO Michael Lohscheller revealed to the media that any investment in its German factory is based on the precondition that they will be competitive. Opel has not closed its plans at the German factory and will comply with the existing collective wage negotiations. protocol. PSA Group purchased a loss of Opel and its British sister brand Vauxhall from General Motors for $2.6 billion last year and is currently seeking to save money. Opel needs to reduce labor costs by up to 25% to make the state in which the company operates more competitive.
In a separate interview with foreign media, Lohscheller revealed that in the first half of 2018, Opel will not start producing new models in Germany, because Opel and labor representatives have not reached a settlement on how to make Opel's German factories more competitive. During the negotiations, IG Metall refused to postpone the industry's proposal of a 4.3% tariff increase. So far, the union has not given specific recommendations on how to achieve the necessary productivity goals for the Eisenach plant.
Opel will also provide projects for the Kaiserslautern plant and increase capacity utilization, which is beyond the scope of the current collective agreement and plans to launch a medium-sized car on the PSA's EMP2 platform. Lohscheller said, "We believe in the process of joint decision making. We will quickly find out from our agreement with the German trade union that these decisions are in the interest of our employees." PSA signed the Ellesmere Port factory in Vauxhall. The layoff agreement, April 20 local time, the vast majority of employees of the factory agreed to the agreement, which led to large-scale investment.
The German Hardware Union has not yet made concessions.
On April 23, local time, Bodo Ramelow, governor of Thuringia, Germany, stated that the state of Thuringia in Germany is ready to provide assistance to Opel, which can help companies save energy and real estate costs in order to maintain the opening of the Eisenach factory in the region. But the premise is that the wage negotiation parties return to the negotiation table.
Samsung feeder units are uniquely design for Samsung SMT automation machines. These component feeder units are usable to Samsung pick and place machine models. Samsung feeders also have 2 types, the Samsung CP series and SM series feeder units. Samsung also offers the intelligent type feeder units. Samsung intelligent feeder unit are compatible to use for most Samsung pick and place machine models. If you wish to learn more about Samsung SMT Feeder units, you are welcome to contact us anytime and you can also visit our official website.
Samsung Feeder,Samsung Feeder Unit,Samsung Feeder Unit,Samsung SMT Feeder
ShenZhen KDW Electronics Co.,Ltd , https://www.smtsplicetape.com