The world's leading commercial vehicle and engine manufacturer
Scania
today unveiled the Eighth China International Construction Machinery, Building Material Machines, Construction Vehicles and Equipment Expo held in Shanghai (Bauma China 2016, hereinafter referred to as "Bauma China Exhibition"), and Showcasing 9L, 13L and 16L industrial engine series developed based on the latest platform, as well as cleaner, more durable and more economical engine technology solutions. At the same time, following the tradition of previous years, the Scania Industrial Engine Technology Symposium will also be held in the same period. Engine technical experts from Scania's global headquarters and China will share and discuss globally with Chinese engine industry professionals and customers. The latest development trend and market trend of industrial engine technology. Wang Jinxing, Deputy Secretary-General of China Construction Machinery Industry Association also attended the seminar. He said: "China's construction machinery industry is beginning to recover. Construction machinery manufacturers continue to improve product quality. Enterprises welcome high-quality, internationally renowned suppliers of construction machinery parts to enter the country, with world-class products, advanced concepts and global reach. The service support network provides support."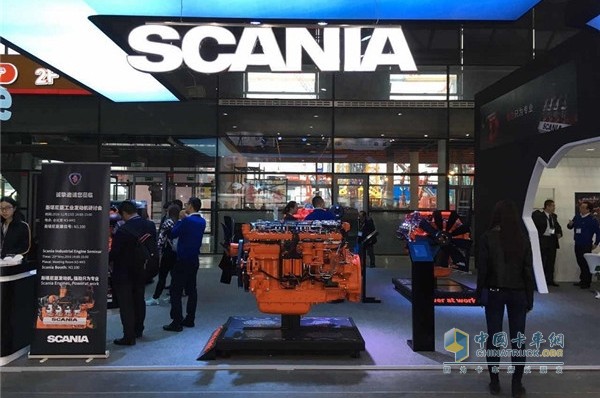 BMW Exhibition Scania Booth
With the in-depth development of China's infrastructure construction and the international cooperation process of infrastructure construction accelerated by the "One Belt and One Road" strategy, the demand for industrial engines in the Chinese market continues to soar, and the requirements for product performance, emission standards, and after-sales maintenance services, etc. It is also constantly improving. As a manufacturer of industrial engines and marine engines with more than 100 years of history, Scania's industrial engines have entered the Chinese market, and have stood the test of quality, reliability, and richness in products from various countries and regions around the world. The series and diversified emission standard choices and global service support capabilities have won the popularity of the Chinese market.
At the Bauma China Show, Scania displayed a series of 9-, 13-, and 16-liter industrial engines that are widely used in both the global and Chinese construction machinery markets. Based on Scania's unique modular design concept and production system, Scania's industrial engines are manufactured using the same basic components. This simplifies inventory management, reduces maintenance difficulty and downtime, and enables "customization on demand". The diversified configuration meets the diversified needs of different construction machinery customers in specific application scenarios; in addition, lower fuel consumption and operating costs, higher reliability and attendance, and up to 500 hours of engine maintenance cycle This gives Scania Industrial engines even more outstanding operating economy.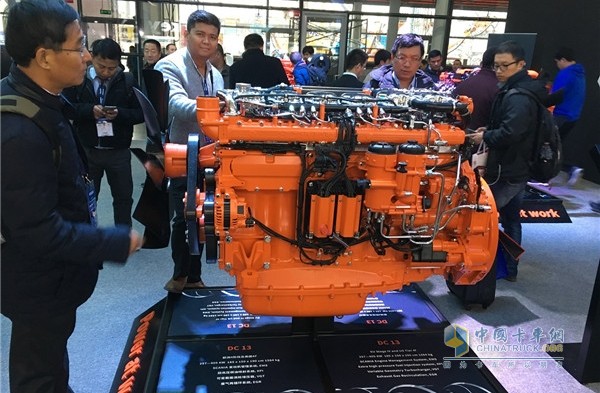 Scania DC13 engine
At the same time, visitors can also learn about the unique design and engine technology solutions Scania developed on its own at the Bauma China Show, including Scania's dual oils that provide optimal filtration and minimal fuel loss. Filter system, Scania carburizing ring for effective removal of carbon deposits and other residues from the piston, Scania PDE electronic high-pressure fuel injection system capable of changing fuel injection quantity and injection time, and electronic control of all Functional Scania Engine Management System (EMS).
In addition, at the "Scania Industrial Engine Technology Symposium" held at the same time during the exhibition, Tian Junqiang, Senior Sales Manager of Scania's Chinese Engines, explained to guests the unique design and technical advantages of Scania's industrial engines and Scanka. Niagara gas engine series. This series of engines is based on the use of alternative fuels and energy efficiency. Using natural gas (CNG/LNG) and biogas (CBG/LBG) operations, CO2 emissions can be reduced by 20% and 90%, respectively. Scania Gas Engine has the advantages of high performance, high efficiency, high reliability, low carbon emission and low noise. It helps customers to take a big step towards the goal of carbon dioxide emission, and the emission reduction intensity has been enhanced unprecedentedly. Meet the needs of the future.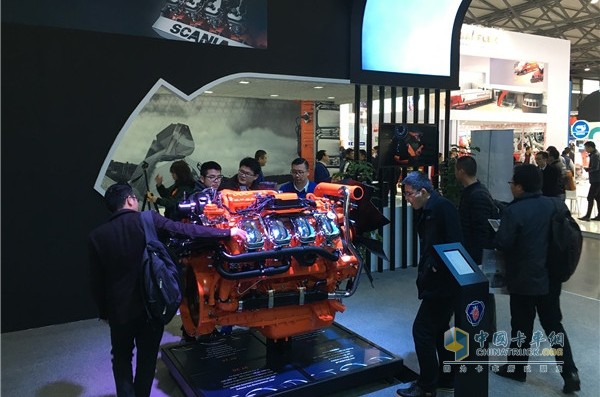 Scania DC16 engine
"Five years after entering the Chinese market, Scania's industrial engines have been widely used in earthmoving machinery, mining machinery, lifting machinery and port machinery and other engineering machinery and equipment, and have received good industry reputation and market feedback. It also gives us full confidence in China's industrial engine market with huge potential," said Steve Wager, General Manager of Scania China. "Next, we hope to further develop the environment-friendly advantages of Scania's industrial engines and global Service network advantages, breakthroughs in clean energy and green power, helping domestic construction machinery equipment manufacturers to upgrade their products and market transfer, and better grasping the scale of China's infrastructure construction and the growing international cooperation space Historic opportunity."
The Scania industrial engine with more than 100 years of engine manufacturing experience and history has responded to the combustion efficiency problems caused by air quality and oil quality with innovative technical solutions to increase fuel efficiency and reduce energy consumption. In addition, Scania also aims at the use habits of Chinese users, through detailed and thorough technology and use training, to help users improve the efficiency of industrial engines.
Architectural Tension Bar For Construction
High Strength Steel Tie Rod are steel structural members made of carbon structural steel and alloy steel, processed by machining, heat treatment and surface anti-corrosion treatment, supplemented by adjusting sleeves, lock and joints etc. The steel tie rod are important components of steel structures for construction of giant, large span buildings and ship docks. They are mainly used for prestressed parts and large span buildings in construction projects. While the strength of the product is improved, but the plasticity index is not reduced, which satisfies the principle of using the same amount of strength in the architectural design. The tie rods, tie bars, tension rods and tension bars steel grades are specified as grade 460, grade 520, grade 550, grade 650.
Tension Bar,High Tensile Steel Rod,Structural Tension Rods,Architectural Tension Bar For Construction
SHANDONG LE REN SPECIAL STEEL CO., LTD. , https://www.sdthreadedrods.com