In the four-year period, the brand of
Haiwo
has been trusted by the company and found that it is not easy to accompany it for four years. What is more gratifying is that Haiwo hydraulic cylinder products won the "User Trusts Hydraulic Equipment" award four times in the awarding of the Trust China Truck User Survey and Selection Campaign.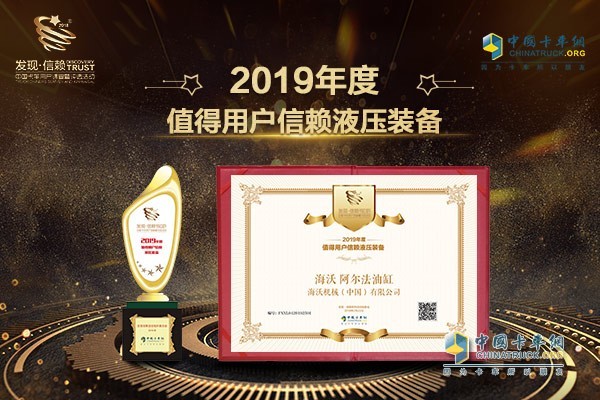 Haiwo hydraulic cylinder won the "user trusts hydraulic equipment" award four times
Repeated awards, in addition to excellent products, relying more on the user's fulfillment, is their voice of trust, let Haiwo hydraulic cylinder products appear on the big screen of the awards scene four times.
Now, it's time to listen to the user's voice of trust!
Listen, Li Zhonghua's feelings about Haiwo hydraulic cylinders.
"These heavy-duty trucks were purchased in May 2015 and are the first batch of new type of slag trucks in Jinan. These vehicles have been in good condition for more than three years. Especially the Haiwo cylinders have never appeared before. The driver said yes. Compared with other brands, Haiwo has never experienced cylinder breakage, oil simmering, etc. It is said that some brands of cylinders will have unstable center of gravity, causing the vehicle to tilt or even fall over, not only Affecting the progress of the project also threatens the safety of the driver. With Hayworth, there is no need to worry about these problems. The big brands are guaranteed, as long as they are used normally, there will be no problem."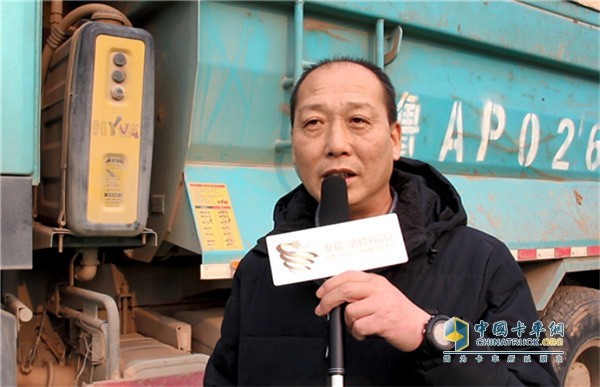 Haiwo hydraulic cylinder user Li Zhonghua
Li Zhonghua's muck transport fleet has more than 20 dump trucks, and the tank is used in Haiwo. With more than three years of stability, Li Zhonghua's master has a steady sense of solidity.
Listen, Yang Jindong is satisfied with the Haiwo hydraulic cylinder.
"Haiwo cylinders are fast and stable, and we are very satisfied. I have never heard that the driver said that Haiwo is not good, the products are easy to use, Haiwo can work!"
"Haiwo hydraulic cylinders are particularly good at this product, and there are no problems. The quality of the sealing ring and the steel ring are very good. The high level of chrome plating makes the lifting rod not easy to rust, not only high efficiency, but also maintenance rate. Low. Hayworth is of good quality and low maintenance rate!"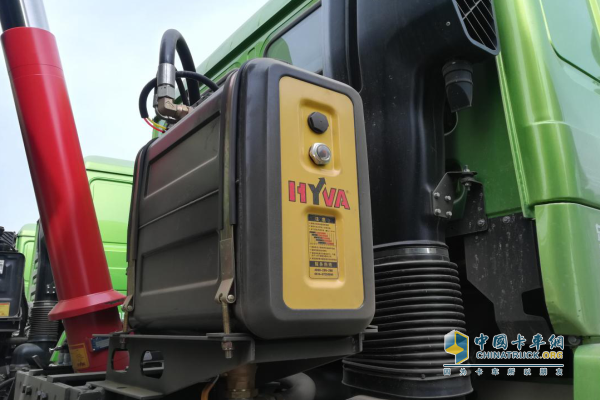 Hayworth hydraulic cylinder
"We usually work at night, even if it is late, just call, even if the after-sales service personnel have already rested, they will reply in time, and the problem is very fast. Haiwo's service is good!"
Being able to work, less failures, and good service together constitutes a high attendance rate belonging to Haiwo, which is also the Haiwo of Yang Jindong's master.
Hear, Dong Yanke of Jinan Haote Yuanchen Construction Engineering Co., Ltd. recognized Haiwo hydraulic cylinders.
"Jinan's muck truck market has been in strong demand. At the end of 2018, our company bought 30 Heowu products equipped with Haiwo hydraulic cylinders. In one month, the vehicles were delivered in three batches. Since then, Haiwo products have become the company's development of the 'God assists. At the critical moment, the company's 30 cars used in the Haiwo cylinder did not drop the chain."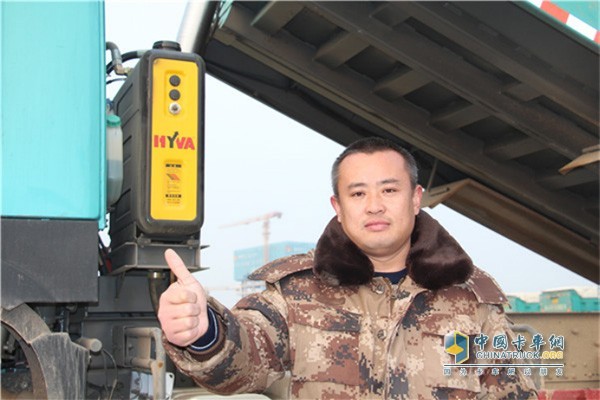 Haiwo hydraulic cylinder user Dong Yan
"No matter what the harsh environment, the vehicles equipped with the Hayward cylinders are all full-time transcripts."
"Like our muck industry, we can only work at night and do not let it dry during the day. The working hours of the team are from 9:00 pm to 4:00 am the next day, so it will start at 9:00 pm. If there is a problem during this time, the service The problem must be solved efficiently within a limited time, and Haiwo responds promptly every time, leaving the car key, Haiwo will send someone to repair."
With product and service, Haiwo has undoubtedly become the god assist of Jinan Haote Yuanchen Construction Engineering Co., Ltd., and therefore, Haiwo hydraulic cylinders have been recognized by Dong Yanke.
The trustworthiness of Haiwo hydraulic cylinders is still echoing. The voice of Haiwo's recognition has spanned for four years. I believe that there are so many users who speak for it. Next year, Haiwo will use better products for the next four years. More trust.
Reading volume: Source: Chinese network of truck: Wang Huimin
SANS1123 Flanges,SANS1123 Plate Flanges,Forged SANS1123 Flanges,1000/3 Plate Flanges
Shandong Zhongnuo Heavy Industry Co.,Ltd. , https://www.zhongnuoflange.com